Ever wondered how suet pudding could bring one of the UK's busiest trading floors to a grinding halt? Or why there used to be a caterpillar in the London Risk Register?
Databarracks' Business Continuity Podcast is a straightforward, jargon-free discussion with people who deal with disasters for a living.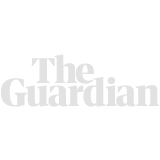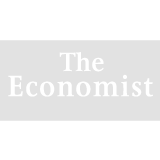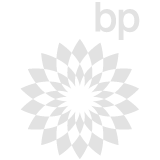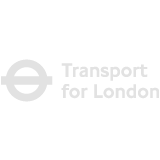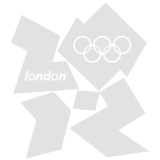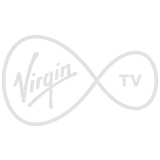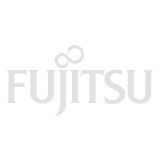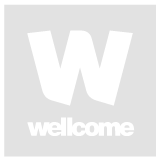 Real life
continuity stories
The BCPcast Live
COVID-19 Response
COVID-19 is the biggest continuity incident of our time. So we gathered together some of our favourite Business Continuity Podcast guests to review and unpack the business response to Coronavirus.
listen now
Episode 6
How to have a successful Business Continuity career
How do you start? What skills do you need to develop? What can you do to make yourself stand out? And what makes the job worthwhile?
listen now
Episode 5
Why good supply chain management is in short supply
It's pretty frightening to think a separate business could bring about the end of your own. So does supply chain management get enough attention? If not, why? And how can we get better at it?
listen now
Episode 4
How to protect your reputation
It takes years to build a reputation and seconds to ruin it. How can a company keep its reputation intact when things start to unravel, especially when the public is watching?
listen now
Episode 3
What does good plan preparation and execution look like?
Without due diligence and testing and iterating, a plan that looks pretty on paper can have ugly consequences in the real world. What are the best examples of plan preparation and execution?
listen now
Episode 2
How to tackle diversity in Business Continuity
How do we hire the best people, who may not fit the traditional types usually associated with Business Continuity?
listen now
Episode 1
How to make people care about Business Continuity
How do you engage people in Business Continuity? A good or bad BC plan can make or break a company when things go wrong. How do you get people to think outside of their role and care about their employer's resilience?
listen now
Episode 8
Tuba Gursoy
Inspired by the stories we heard from Katherine Corbishley earlier in the season, we spoke to hospitality veteran Tuba Gursoy to find out what we can learn from someone working at the coal-face, in an industry where dealing with incidents and difficult situations is an everyday occurrence.
listen now
Episode 7
John Robinson
Another returning favourite, John Robinson is a Business Continuity consultant and the Managing Director of Inoni. In this episode we look at the importance of the information flows in a crisis to determine escalation and guide decision making.
listen now
Episode 6
Katherine Corbishley
Katherine Corbishley is Business Continuity Supervisor at a large, global corporate law firm. We discuss her experience of dealing with power outages around the world and how prior experience in the hospitality industry has helped her as a continuity professional.
listen now
Episode 5
Richard Bale
Richard Bale has had a storied career working for London Buses and major American banks in the city – as well as working for recovery providers on the supplier side. We talk about generator failures, terrorist incidents, hurricanes and what really constitutes a 'crisis'.
listen now
Episode 4
Mel Gosling
Mel Gosling of Merrycon was another of our interviewees from season one. We invited him back to share recovery stories from his time as an IT Manager and the lessons he's learned from running crisis exercises as a consultant.
listen now
Episode 3
Fiona Davidge
Fiona Davidge is the Enterprise Risk Manager at the Wellcome Trust and this episode is a little different. We're examining disruption and crisis management from another angle – the relationship between risk and business continuity functions.
listen now
Episode 2
Vicki Gavin
Vicki Gavin is Head of Business Continuity for The Economist and is a returning contributor from season one. In this episode we discuss some of the major incidents she has handled and how to deal with the natural, human fight-or-flight response called 'panic'.
listen now
Episode 1
Alastair Lee
For the first episode of the second season of The Business Continuity Podcast our guest is Alastair Lee. Alastair is one of the few people we spoke to who took an academic route to business continuity, and he's had a varied career to date as a result, moving between continuity roles at Essex County Council, The Guardian and Virgin Media.
listen now
Episode 6
Box-tickers
In the final episode of series one, we take a closer look at one of the areas that often represents the more off-putting and complex aspects of continuity: compliance. We examine how good BC and DR practices are connected to regulatory compliance, and consider the merits of different approaches and attitudes towards certification.
listen now
Episode 5
Total Meltdowns And The Emergency Planner's Paradox
Episode 5 of the BCPcast investigates what happens when carefully laid, and well-rehearsed plans collide with reality. This one is about big disasters, their effects, and the positives, if any, that can come out of them.
listen now
Episode 4
Plans Are Useless, Planning Is Everything
In the fourth episode, we're going to look at the point at which business continuity and disaster recovery stop existing as ideas and start to take shape as actions, as we examine the practical process of planning for the worst, and the testing that ensures those plans work.
listen now
Episode 3
We're All Human, We're All Vulnerable
In the third episode of the BCPcast, we take a look at a comparatively new source of risk that has landed in the lap of many already-overworked continuity professionals: cyber.
listen now
Episode 2
Terrorists And Supermodels
In the second episode of the BCPcast we turn the tables, and examine why BC and DR have a reputation for being difficult and expensive among so many organisations.
listen now
Episode 1
An Aptitude For Disaster
In the first episode of the BCPcast, we meet the people who keep some of the largest organisations in the UK running throughout disruption, and ask: what makes someone good in a disaster? And why are certain people attracted to situations where everything goes wrong?
listen now